This is a Sponsored post written by me on behalf of Duck Brand® for SocialSpark. All opinions are 100% mine.
Who doesn't like Duck Tape®? I know we certainly do! And since Duck® Brand has been delighting  consumers with DIY products for over 20 years, I'm sure we aren't the only ones! In case you didn't know, Duck Tape® doesn't just come in silver any more. There are so many colors and patterns to choose from, even NFL and college teams. But the best part, is they have new holiday patterns!
How great is this candy cane pattern? I think it would look great wrapped around a foam cone tree, woudln't it?
These reindeer are really cute, too. These would look great as a tag. Just cut out some tags (or use pre-cut) and apply the Duck Tape® to one side. Trim off any sticky parts that overhang, punch a hole, add some ribbon and you're done! It would look fabulous on your gifts.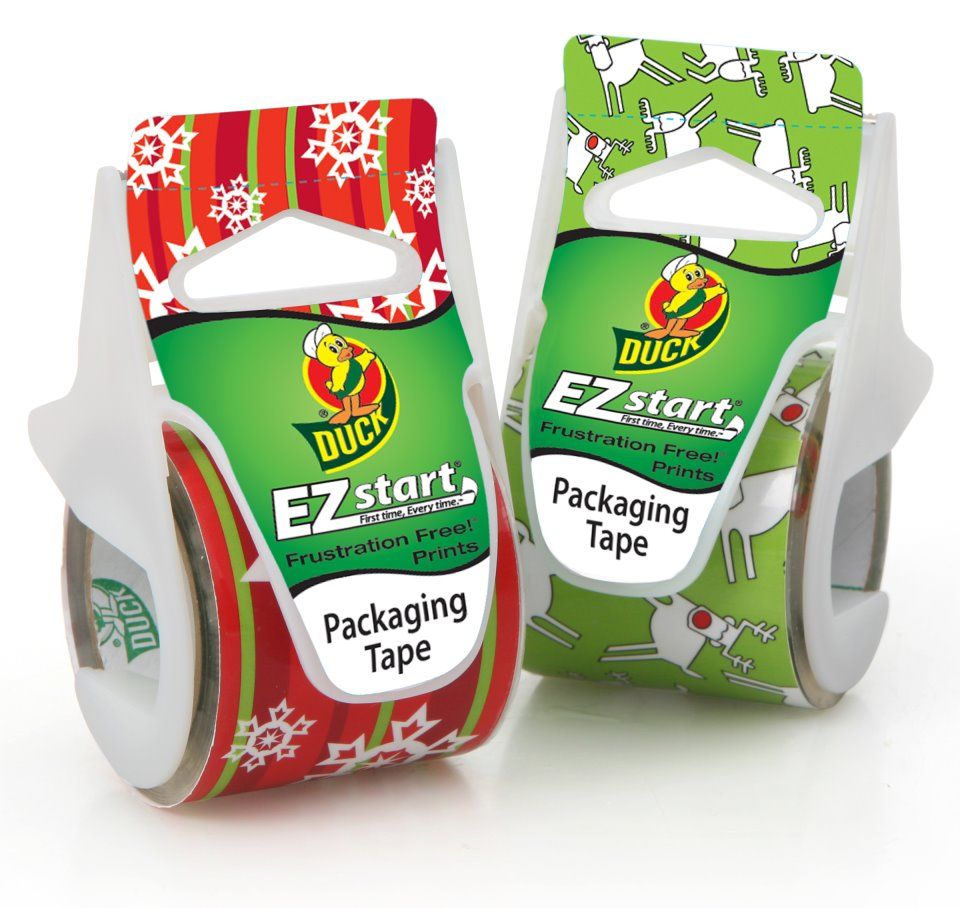 And of course, this time of year, there are a lot of packages to be wrapped and shipped. These would be perfect for that. Everyone likes getting fun mail, and I happen to like it even more when it's packaged cute. These could hold the package shut, obviously, but they would also be great as decorative strips.
Let's not forget that you could also use these adorable tapes for stocking stuffers! They would be perfect for your crafty friends & family members. You could even slip one or two in your own stocking. I won't tell!
Which tapes do you like? What would you do with them? Oh, and don't forget to visit the Duck Tape® Facebook page, and give them a like while you're there. You can stay on top of what's happening with the Duck® Brand.